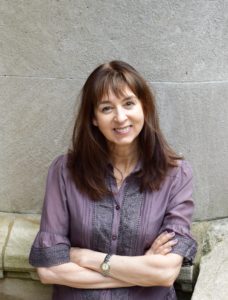 Janet Lee grew up in Monmouth County, New Jersey. She earned a BS in Computer Science from the University of Delaware and an MBA in Information Management from Rutgers University. Throughout her STEM career, she wrote: User Manuals, Operations Manuals, a book on Customer Satisfaction. After moving to New York City, she worked various jobs including: legal proofreader, fit model, showroom model, fashion trim manager, fashion systems manager and freelance writer.
One role she never wanted was motherhood. Then she met Sarah via a volunteer program, and her life veered in another direction. The Othermother: Motherhood, Ambition and not Wanting it All, documents her story or love, ambition and motherhood. Read a New York Times essay based on The Othermother. Learn more about The Othermother.
Her essays have appeared in The New York Times, Newsweek, Newsday, The Asbury Park Press, TimeOut New York, Cornell University's CatWatch and DogWatch and the Colts Neck Calendar. Read Select Articles.
She is currently writing a novel set in New Jersey.